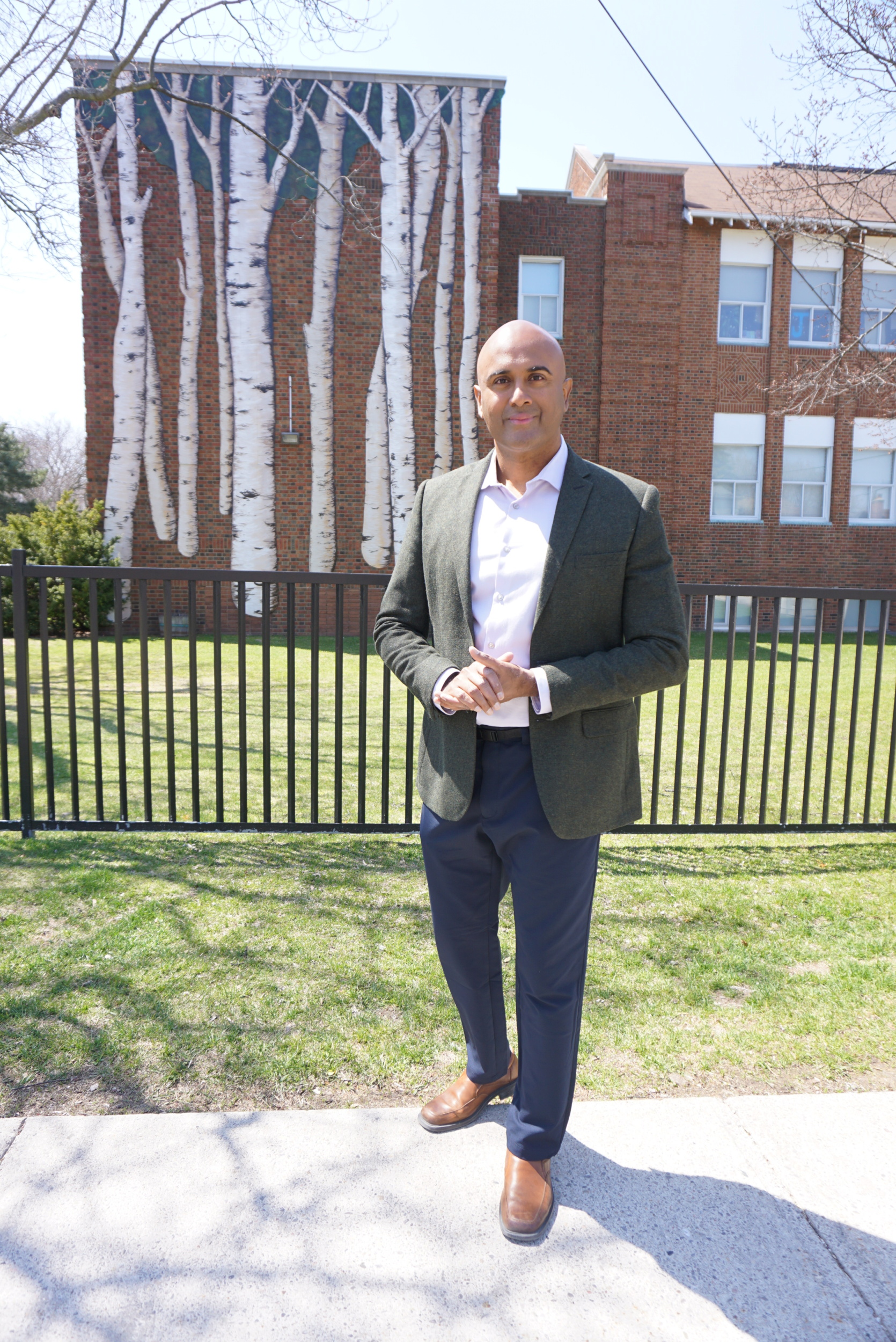 My family came to Scarborough when I was 6 years old. All my memories are here: going to school, buying my first home with my wife, and now, raising my daughter here, too. And I wouldn't have it any other way.
Having parents as teachers, I learned early on about fairness, hard work and dedication to public service. This led me to become a teacher myself.
In 2014, I heard my community calling for transformation at the Toronto District School Board. I ran for Trustee of Scarborough Southwest because our community deserved community representation rooted in integrity, transparency and accountability. I am proud to have served as Trustee since 2014, and I have used my role to provide important leadership.
Leadership for the big decisions: As Trustee, I was entrusted by my colleagues with the leadership of Chairing the committee to search and hire the Director of Education for the TDSB. This is the most significant and consequential decision made by any Board of Trustees. I also chaired the Finance and Budget Committee and the Board Self-Improvement Committee. Similarly, our ward had very few French Immersion programs. I used data, maps, and a strong voice to bring these programs to our ward, where parents previously had to drive or rely on bussing for 45 minutes or more to get their kids to school.
Reform-minded initiatives: When I Chaired the TDSB's first ever Board Self-Assessment Committee, there were some questions about why I would get behind a project that could potentially result in criticism of the board I served on. What mattered to me was getting the best results, and I wasn't afraid to put the spotlight on receiving criticism. I'm open to reform that makes things better. Transparency, clarity and accountability are core values of my public service.
Community involvement: As Trustee, parents are already intimately familiar with me because I was regularly accessible to parent councils. I have consistently hosted regular town halls, both in-person and virtually, to connect parents and schools with subject matter experts. I ensure every decision is made through robust community consultation.
When a parent or a community member would contact me with an issue, I am up-to-speed on the details because of my close connection to the community. I have my finger on the pulse of this community, and approachability is key to how I collaborate.
I have experience listening to a wide variety of perspectives and taking action to implement plans that bring about consensus and collective growth. As a dedicated teacher, Trustee and community leader who has proven commitment to serving Scarborough Southwest, I will actively respond to the interests of our neighbourhoods and city.